Ocram is a Hardmode Boss that can be summoned using the Suspicious Looking Skull (not to be confused with the Mechanical Skull).
Ocram is a Console / 3DS exclusive boss he was removed on mobile 1.3.
Attacks
Ocram spawns minions, similar to those spawned by the Eye of Cthulhu or The Destroyer but these spawn during its second phase as well.
Phase 1
Ocram attacks by firing red lasers and charging at the player alongside spewing Servants of Ocram.
Phase 2
During its second phase, Ocram attacks by charging at the player. Its laser changes to a blue, more powerful version and and sprays them at you. It also fires a wave of Demon Scythes.
Trivia
Ocram spelled backward is Marco, Ocram's programmer.
Gallery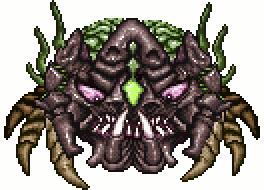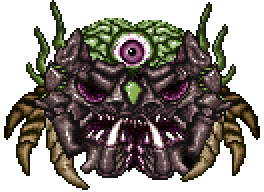 Community content is available under
CC-BY-SA
unless otherwise noted.